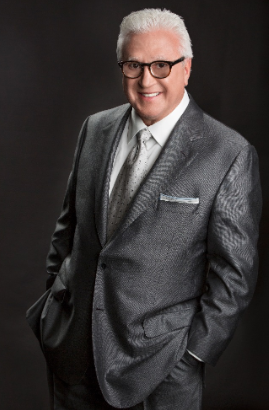 Vin DiBona
Chairman
Vin Di Bona is a four-time Emmy award-winning producer and recipient of the prestigious George Foster Peabody Award for his work in documentary programming. A pioneer in comedic reality television, producer/director Vin Di Bona is best known for America's Funniest Home Videos, now the longest-running prime-time entertainment show on ABC. In addition to producing numerous reality-based series (America's Funniest People, Show Me the Funny, Extraordinary World of Animals, Meet the Marks, Chicken Soup for the Soul) and specials (I Survived A Disaster, Big Moment), he has also ventured into scripted entertainment with movies for television (Trump Unauthorized, For the Love of Nancy, Touched By Evil, and Voices from Within) and a sitcom (Showtime's Sherman Oaks). Prior to opening his own shingle, Di Bona produced Entertainment Tonight, MacGyver, and Papal Spacebridge '87.
In 2007, Di Bona received a Star on the Hollywood Walk of Fame. In 2008, The Caucus for Television Producers, Writers & Directors honored him with the Chair's Award and in 2014 with a Lifetime Achievement Award.
In 2009, The Smithsonian Institution selected America's Funniest Home Videos for inclusion into their permanent entertainment collections, in commemoration of the show's contribution to American culture.
In addition to executive producing and directing AFV, Di Bona is currently executive producer on the Animal Planet reality series, Insane Pools: Off the Deep End.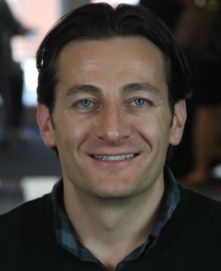 David Stone
Executive Producer
David Stone is the co-founder of Alibi Television, and joins Fishbowl after six years as the VP of Development at ABC Media Productions, the non-scripted studio of Disney/ABC. He bought and produced projects for ABC Daytime, Syndication and SOAPnet, including game shows, talk shows, and reality shows, plus sold reality series to outside channels.
Credits include: Who Wants to be a Millionaire and Live with Kelly and Michael (syndication), Win Lose or Draw (Disney Channel), The View, The Chew, FABLIFE with Tyra Banks (ABC Daytime), Family Dance Off (ABC primetime), Cha$e (Syfy), Trinny and Susannah (TLC), Holidate (SOAPnet), Stringers (TruTV), Psychic in Suburbia (Style), and Southern Belles (SOAPnet).
Prior to ABC, Stone was the Head of Development for Rocket Science Labs, with series including: Joe Millionaire (Fox), My Big Fat Obnoxious Fiancé (Fox), Trading Spouses (Fox), Renovate My Family (Fox), Married by America (Fox), Duel (ABC), Bullrun (Spike), and Must Love Kids (TLC). Before that, he was a producer for NBC Internet, overseeing initiatives for soaps Days of Our Lives and Passions. He started his career as a staff writer on Pop-Up Video (Vh1), and an Avid editor and animator on Dr. Katz: Professional Therapist (Comedy Central).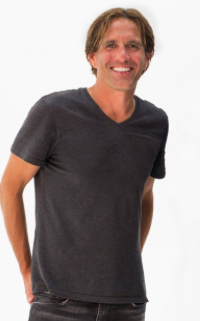 Joel Rodgers
Executive Producer
Joel Rodgers is the co-founder of Alibi Television, and joins Fishbowl after show-running and producing reality series and documentaries for more than two decades. Most recently, Joel Executive Produced multiple seasons of Vh1's Couple's Therapy as well as the hit intervention series Celebrity Rehab with Dr. Drew. In addition, he was the showrunner of shows such as Scrubbing In (MTV), Bad Sex (Logo), Cha$e (Syfy), Holidate (SOAPnet), Bullrun (Spike), and Suspect (MTV).
Before that, Rodgers produced many network and cable series, including: My Big Fat Obnoxious Fiancé (Fox), My Big Fat Obnoxious Boss (Fox), Tommy Lee: The Naked Truth (VH1), The World Championship Adventure Race (Discovery), Crowd Control (MTV), Troopers (TLC), Top Secrets (Discovery), Real Stories of the Highway Patrol (Syndication), and The CIA Files (Discovery).
He has also directed multiple series, including: Worst-Case Scenario (TBS), Mysteries and Scandals (E!), Fanatic (MTV), and Inside the CIA (Discovery).
Rob Katz
Executive Producer
As an executive producer and director, Rob Katz has made hundreds of hours of high quality television for clients across the cable spectrum – Syfy, Discovery, Science, Fox, ABC, NBC, TruTV, Comedy Central, and more.
Mr. Katz's largest undertaking was shepherding the first seven seasons of Syfy's hit Ghost Hunters franchise, including the development of two long running spinoffs – Ghost Hunters International and Ghost Hunters Academy, plus a successful five-year run of Ghost Hunters Halloween Live specials, several of which he also directed.
Mr. Katz has held the title of executive producer/director on many other network and cable reality programs, including Battlebots, Friday Night, I Survived a Disaster, When Seconds Count, The Big Moment, Post Mortem, and Don't Try This at Home, and was the director of ABC's classic America's Funniest Home Videos.
Other directing credits include: Extraordinary World of Animals, Brains & Brawn, Sports Comedy Net, SuperBowl of Sports Trivia, Good Night America, and Hollywood's Leading Ladies.
Jamie Goldstein
Jamie Goldstein is a development producer at Fishbowl Worldwide Media. She has a background in production design and a strong history in the arts, having graduated from the Rhode Island School of Design with a BA in painting.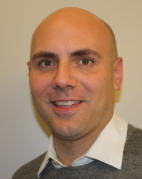 Kevin Bloom
Head of Production
Kevin Bloom is Head of Production at FishBowl Worldwide Media. Since joining the company in 2012 he's overseen production on all digital, scripted and unscripted projects for the company. Prior to FishBowl, Bloom was Vice President of Production at Stone & Company Entertainment. In 2011 he was nominated for an Emmy for his work on the Nickelodeon game show BrainSurge.