BEHIND THE SCENES
We've brought together the brightest minds in the business with an amalgam of production, development, finance, technical, creative, communication and entrepreneurial skills. Our team is working across departments and platforms to execute ideas in a new way.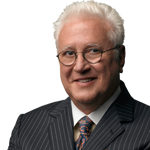 VIN DI BONA
Chairman
Vin Di Bona is a four-time Emmy award-winning producer and recipient of the prestigious George Foster Peabody Award for his work in documentary programming. A pioneer in comedic reality television, producer/director Vin Di Bona is best known for "America's Funniest Home Videos," which launched in 1989 and is the longest-running primetime entertainment show on ABC.  In addition to producing numerous reality-based series ("America's Funniest People," "Show Me the Funny," "Extraordinary World of Animals," "Meet the Marks," "Chicken Soup for the Soul") and specials ("I Survived A Disaster," "Big Moment"), he has also ventured into scripted entertainment with movies for television ("Trump Unauthorized," "For the Love of Nancy," "Touched By Evil" and "Voices From Within") and a sitcom ("Sherman Oaks"). Prior to opening his own shingle, Di Bona produced "Entertainment Tonight," "MacGyver" and "Papal Spacebridge '87." A 40-year entertainment industry veteran, Di Bona received a Star on the Hollywood Walk of Fame in 2007. After a four-year stint as Chairman for the Caucus for Television Producers, Writers & Directors, Di Bona was honored with the organization's Chair's Award in 2008. To commemorate "America's Funniest Home Videos" contribution to the American culture, the show became part of history in 2009 when The Smithsonian Institution selected the show for inclusion into their permanent entertainment collections.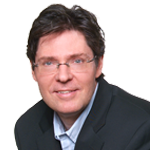 PAUL LAPOINTE
Executive Vice-President & Chief Operating Officer
Paul Lapointe was previously CFO for Vin Di Bona's group of companies for a period of twelve years. Lapointe was also CEO, Videojug America, a company that produced and monetized over 45,000 how-to videos. Prior in his career, he held key positions with Hoyts Television, a production company in Australia.

BETH GREENWALD
President of Creative Affairs
Prior to joining FishBowl, Greenwald served as Vice President, Original Programming and Series Development for E! Entertainment. While at E!, she oversaw the development of several projects including the Mike Fleiss-produced "Leave It to Lamas" and numerous specials. Before E!, Greenwald worked at  MTV Networks, where she developed and served as Executive in Charge of Production on several series including "Pimp My Ride" and "Next." Greenwald also worked at Showtime where she oversaw the Academy Award Nominated documentary "Sound and Fury" as well as the documentary "The Opposite Sex: Renee's Story",  as well as "Family Business" a reality sitcom set in the adult film industry.  Greenwald also worked at  New Line Television and RDF USA where she developed original ideas, foreign formats, as well as partnered with producers on existing projects for both network, cable, and the internet.
EMILY MAYER
Senior Vice President, Development
Emily Mayer is the senior vice president of development at Fishbowl Worldwide Media. She joined the company in 2013. Prior to that, she was most recently vice president of development at NBC/Universal's Wilshire Studio, developing, selling and producing projects for more than a dozen different networks including E!, Vh1, WE, Bio, Travel and Sundance. Before that, Mayer was vice president of development at GRB Entertainment, selling projects to Discovery, Animal Planet, E!, AMC, OWN, VH1 and WE. She also held positions at 44 Blue Productions and Fox Television Studios before joining GRB. Mayer graduated from John Hopkins University with a Bachelor of Arts degree in Film and Media Studies.

KEVIN BLOOM
Head of Production
Kevin Bloom is Head of Production at FishBowl Worldwide Media. Since joining the company in 2012 he's overseen production on all digital, scripted and unscripted projects for the company. Prior to FishBowl, Bloom was Vice President of Production at Stone & Company Entertainment. In 2011 he was nominated for an Emmy for his work on the Nickelodeon game show 'BrainSurge.'

KELLY NASH
Vice-President of Development
Kelly Nash currently serves as FishBowl Worldwide Media's Vice President of Development. She has helped develop shows at FishBowl ranging from OffBeat on Fuse, Upload with Shaquille O'Neal on Trutv, I'm Married To A… on VH1 to the upcoming Toned Up on Bravo. She created the hit Yahoo web-series Ultimate Proposal and continues to help oversee development with various networks including CW, Animal Planet, VH1, E!, Bravo and many more. Nash began her career in entertainment at Creative Artists Agency in Los Angeles. She then went to work on the feature comedy A Lot Like Love, starring Ashton Kutcher and Amanda Peet, working under the Line Producer. She transitioned to television and has worked at the Oxygen Network, New Line Television and with executive producer, Marty Adelstein.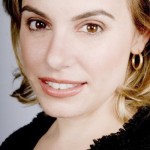 LISA BLACK
Executive Vice-President of Content & Business Development
Lisa Black most recently served as general manager for Warner Bros. Women's Digital Brands and Business Development, where she was responsible for the overall strategy and alternative revenue generation for Telepictures' daytime brands, including The Ellen DeGeneres Show, TMZ, Anderson Cooper, Extra and MomLogic. Black formerly was senior vice president, Marketing and Digital Media for SiTV, leading the development and implementation of the marketing strategy for SiTV's programming and the SiTV digital network. Her previous experience also includes vice president at Lifetime Television, director of Strategic Planning and Business Development at Food Network, and financial positions at Random House, Broadway Media and KPMG.

WINSTON CUTSHALL
Director of Development
Winston Cutshall currently serves as FishBowl Worldwide Media's Director of Development. He helps oversee development with various networks including E!, Bravo, VH1, NickMom, Lifetime, GSN and many more. Prior to FishBowl, Cutshall was a co-founder and partner at Idiomatic Entertainment. There he developed reality projects for Pilgrim Films and Television, 3 Ball, Merv Griffin Entertainment, BermanBraun, and Super Delicious. Cutshall is a graduate of the UCLA Producers Program.

DANE MORCK
Coordinator, Development
Dane currently serves as Fishbowl's Development Coordinator. He began his career as an assistant on the set of "America's Funniest Home Videos," before joining Fishbowl's development team in 2011. Morck has a BA in Communications from Washington State University.